Hey there, Welcome to Out of the Boxx.com. We're Matt 'The Beard' and Jodi! We haven't grown up yet and still love toys! We're located in Columbus, Ohio.
Here at Out of the Boxx we buy, sell and trade toys from the 60's to now. We even hunt down that long lost favorite you've been missing. Our passion is toys, and we love to find them, restore them and sell them to you!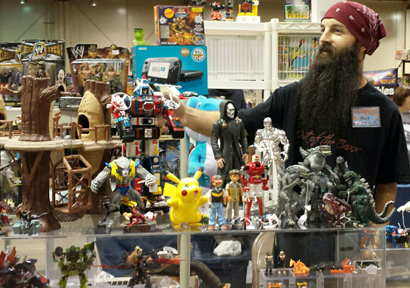 Always Buying
We're always looking for new opportunities to talk about and purchase toys! If you're interested in cleaning out the attic, garage or the kids room we can help. We offer fair prices and work efficiently and professionally. A lot better than a garage sale!
We come to you to evaluate what you would like to be rid of, do some quick research to ensure fair pricing and then work out terms. We're also happy to look over photographs and details in email to give immediate feedback. To get in touch today Contact Us or send an email to info@OutoftheBoxxToys.com.
Consignment
We would love to help you clean out the basement or garage and make some money off those long forgotten toys!While it's gathering dust at your home it might be a cherished item to someone else.
Our process is simple and professional. We'll come to your home to assess your toys, provide immediate feedback and then dig into detailed research. Before listing anything we'll present you with current market values and allow you to decide if you want to proceed. From there we'll photograph the toys, write detailed descriptions, list them on our website and on our eBay store. We'll handle packaging, shipping and communication with the purchaser. We take a small commission for any item sold and return anything that isn't sold at the end of the agreed upon period. Our preference is to keep the items while we wait for them to sell, to make order fulfillment easier and faster, but we're also happy to return the toys once we've photographed them.
Treasure Hunting
Have you been looking for that one special toy from your childhood with no luck?
Would you like to treat someone special in your life with a long forgotten favorite toy of all time?
We do that too!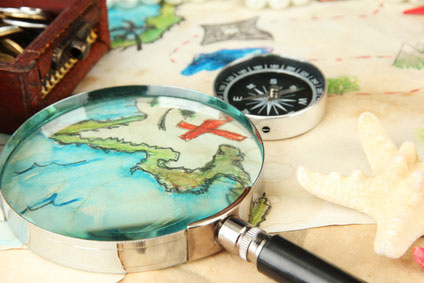 During our adventures at thrift stores, flea markets, trade shows, conventions, garage sales and while meeting collectors of all types we frequently have to pass on really cool items because there isn't much demand or our inventory levels prevent it. While hunting for treasures we can look for your item and contact you the minute we've found it!
The process is very simple. We don't require a deposit, just a signed guarantee that you'll purchase the item once we find it. Market research will help us determine a fair market price ahead of time. We'll then add on a surcharge ranging from $10 to $100 depending on the size and cost of the item. If we can find the toy for the price you agree to ahead of time we'll buy it and quickly deliver it to you!